Buyer Strategies in a Competitive Market
2020 has been a bizarre year and Q3 proved to be a furious three months in real estate.  Recapping our local market during Q3, there were 110 homes (SFRs) sold in San Pedro, which was up nearly 15% from the year prior. The average sales price was $810,000 and up nearly 11% from the same period the previous year. In neighboring Rancho Palos Verdes, there were 114 homes sold, which was virtually flat from the year prior. However, the average sales price was $1.842MM, which was up a whopping 20% from the same period the year prior. There are several theories on why local real estate prices have continued to increase in the midst of a worldwide pandemic, which we speculated on in our September column. Whatever the reasons, the fact is that we are living through a highly competitive market, with listed homes receiving multiple offers in many cases.
Being a buyer in this market can be very frustrating, especially when writing offer after offer and not having success getting yours accepted. If you are a buyer, following are strategies to consider that will make your offer more competitive.
Work with an Assertive Real Estate Agent
Working with the right people to achieve the desired result is always important no matter what the task. Having an assertive agent that is experienced in negotiations and can navigate through the complexities of a real estate transaction is imperative. In many cases, this can be the difference between securing a well-negotiated deal or losing out to another buyer.
Include Loan Pre-Approval Letter with Your Offer
It's no secret that cash is king in real estate. There are many advantages to working with a cash buyer due to not having to worry about loan or appraisal contingencies.  However, real estate is a substantial investment and many buyer's require financing. At the end of the day the money is all the same to a seller. Make sure to work with a reputable lender that can deliver on what they promise. They will review your qualifications and provide a Loan Pre-Approval Letter that lets the seller and listing agent know you are financially qualified to complete the transaction. Frank Kostrencich, of C2 Financial, offered this perspective, "Time kills deals! In order to win in a competitive real estate market, you must be able to close your purchase before everyone else. We can close a purchase loan in 21 days. We can release contingencies faster and provide full control of the process to you and your Realtor®."
Consider Favorable Terms to the Seller
There are many moving parts in a transaction and the seller may be under substantial pressure with their move. If you're a buyer with flexibility in your current living situation, you may consider offering a rent back to the seller. In this scenario both parties agree to close the transaction while allowing the seller to continue living in property for a period of time. The seller may pay the buyer's PITI (i.e. Principle, Interest, Taxes and Insurance) or another negotiated amount. This could be an important term to the seller that alleviates some of their pressure caused by having to move. This is just one of many examples we can illustrate.
Consider Shortening or Removing Contingencies
The standard Residential Purchase Agreement has the following primary contingencies: 1) Inspections (17 days), 2) Appraisal (17 days), and 3) Loan (21 days). In a seller's market it is common to see the inspection period reduced to 10 days or less. Loan and appraisal periods may be adjusted down slightly as well. If a buyer has a larger down payment (20% or more) with solid cash reserves and the loan is a slam dunk they may consider removing these contingencies all together. In a competitive market this shows the seller that a buyer means business and can give them the confidence to select your offer over another offer.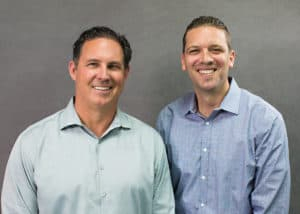 Mike Harper and Peter Hazdovac are both licensed Realtors® with Keller Williams Realty. For more info., visit www.hhcoastal.com